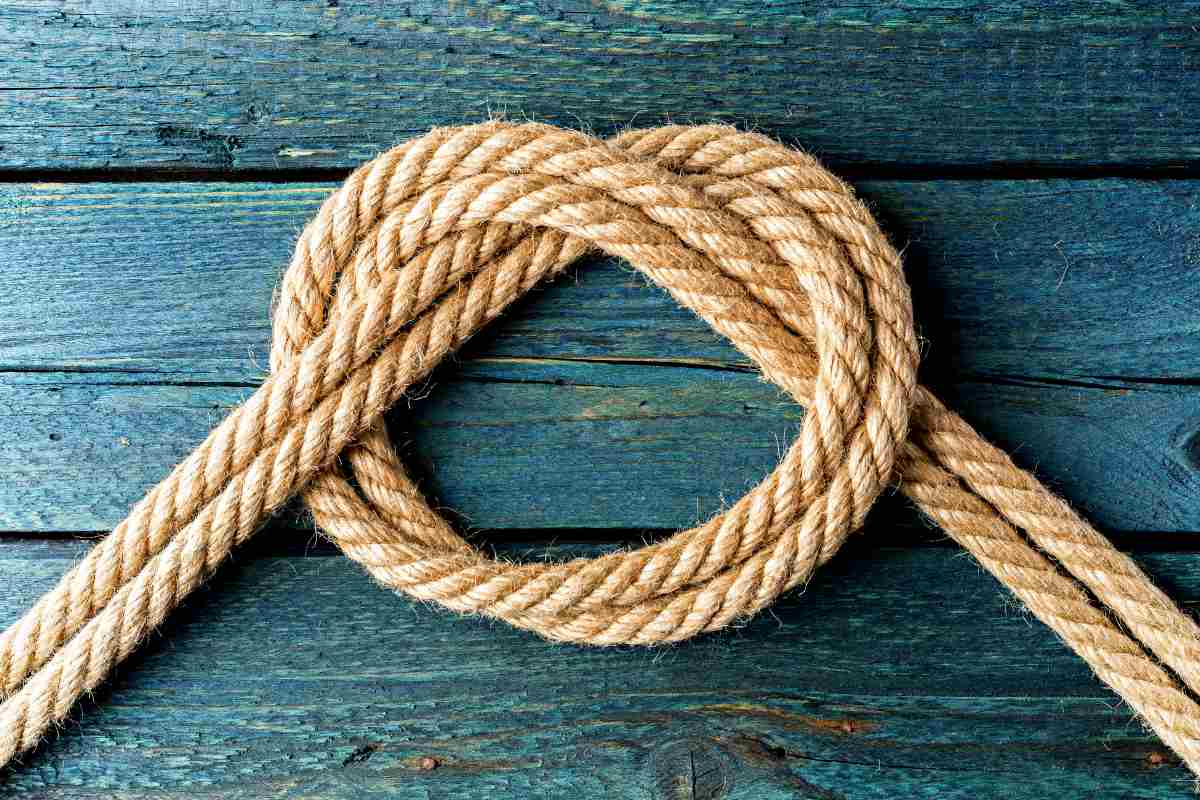 Summary: Tuck Consulting Group recently automated our process for writing proposals and contracts. Now, our Sales team responds to prospective clients within minutes instead of hours. Our Operations team onboards new consultants within hours instead of days.
Thanks to PandaDoc's native integration with HubSpot CRM, we can generate a statement of work or a comprehensive contract with a few mouse clicks. Last week, we posted a blog about tracking and managing this automation project with ClickUp. Today, we will discuss *how* the automation works. 
The Challenge
Like most management consulting firms, we desktop publish extensively. Our core operations staff are elder Millennials and the Microsoft 365 productivity suite has been a reliable standby since high school:
Documents are written in Word
Quotes and financial reports are made in Excel
Everything electronic goes into SharePoint
As a project management firm, we help clients optimize their business processes, starting with the most repeatable tasks. To get those clients, we have to write a ton of non-disclosure agreements, statements of work, and master services agreements. It was high time that we took our own advice and applied the same principles to our internal processes.
1. Capture the Right Details
We migrated from Microsoft Dynamics 365 CRM to HubSpot during Q3 of 2023 (a job we did completely with our internal team). While Dynamics can be adapted to address a wide range of use cases (CRM, IT helpdesk ticketing, ERP), optimizing it requires a SME and a sizable chunk of their work week.
As a small business that iterates its sales and recruitment processes regularly, customizing Dynamics to keep up with our changes was taking too much time. HubSpot, on the other hand, is incredibly user-friendly. We love it because it allows us to add new fields and formats to records within seconds, and without coding anything. It has become our go-to choice for our small business clients looking for a CRM for Sales and Marketing. In fact, we're so committed that we became Solutions Partners at HubSpot.
We broke down our contract-writing process to identify key data points (client name, points of contact, contract start- and end dates, billable rate, etc.) and then created new fields for the "Deals" -type record in HubSpot. When we draw up a contract or a statement of work, we need those to show up exactly as they were entered into the CRM. Up to this point, an operations team member had to get those details from the CRM and type them into a .docx. Delays and errors were not uncommon — not to mention, the work was not so meaningful.

2. Re-write Documents as PandaDoc templates
PandaDoc allows users to build documents from templates and a pre-defined content library already loaded into their instance. Here's an example of how we replicated our contract design into one of our PandaDoc templates.

3. Bring HubSpot data into PandaDoc with tokens
PandaDoc provides excellent documentation on how to set up custom variables. You can see one called 'Client.Company' in the screencap above. To summarize our process, we used the PandaDoc integration with HubSpot to generate a 'token' for every field available in a HubSpot Deal record. We placed tokens for the data points we want to show up in a contract on the contract template. This means that whenever we create a SOW based on a 'Deal' record, certain details from the record will show up in the SOW without any keystrokes.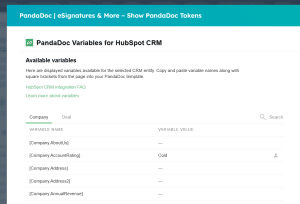 4. Publish Contracts 4X faster
We calculated that our new HubSpot -> PandaDoc automation allows us to reduce turnaround time on contracts (and other legal documents) by 75%. This enables us to get an accurate, exhaustive, and attractive proposal in front of prospective clients within minutes of them meeting with our team to discuss how we can help out.
How to Get Started
While the functionality outlined in this blog is purely for internal use, we know that the concept can be applied within many of our peer organizations. Here at Tuck, we like working with tools like HubSpot, PandaDoc, and ClickUp because they are built with small businesses in mind, and they come with great out-of-the-box automations.
If you are looking for ways to speed up delivery, reduce manual errors, and make work more meaningful for your team, Tuck Consulting Group and our team of expert project management professionals can help you automate or optimize your business processes – schedule a call to learn more.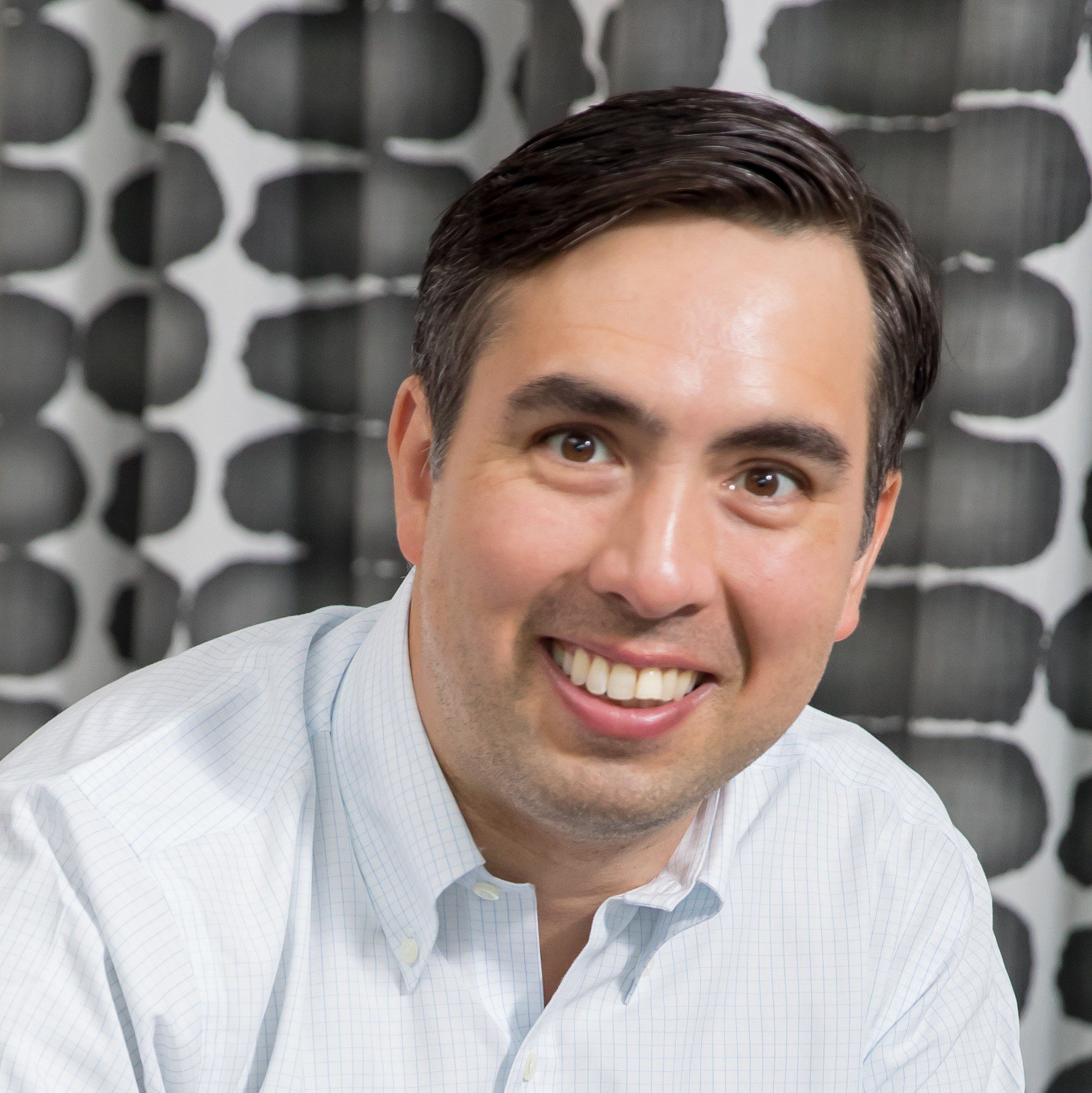 Andrew Guidarelli
Strategy & Partnerships
As Tuck's Strategy and Partnerships manager, Andrew builds and nurtures relationships with the vendors and teammates that help us solve problems for clients.  He's also responsible for Sales operations and business capture. Outside of work, Andrew enjoys jogging (not running 

) and catching live music acts at one of DC's myriad venues. 
Sign Up For Our Newsletter