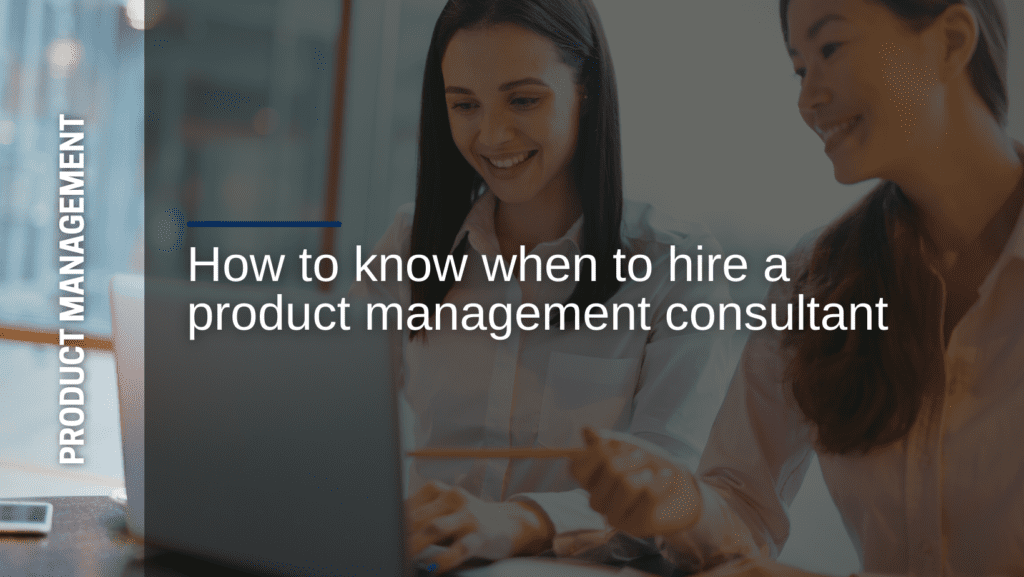 As a founder or executive with a software engineering team, you may be thinking about your long-term product vision. Your first thought might be to hire a full-time product manager to help define that vision and execute against it. And for the most part, myself and the product team at Tuck Consulting Group support that decision. But there are specific instances where a product management consultant might be a better choice (at least to start). We wanted to outline them for you here in case you're hesitant.
You don't have a product team for a new or existing product, and you are looking to hire an expert.
Finding a product expert can take a lot of time, effort, and resources. We know. We've hired them. So instead of putting your product goals on hold until you find the perfect fit, hiring a product management consultant could be your best bet.
The product management consulting space is semi-new, so a bit of pause is expected here. But truly good product consultants will come onboard quickly, integrate with your team, and push for best practices all while helping you hire a product professional that can stay with your company and drive the product roadmap long-term. This way, your team will be set up to iterate and ship efficiently and effectively when a long-term product manager joins the team.
Instilling best practices early in the product lifecycle has an immense impact on your business long-term. Our product managers will help your team get feedback faster, prioritize better, and implement a sustainable and simple product development framework that works for them.
Your team is transitioning to an iterative development process, or lacks process entirely.
If your development team has transitioning to a more agile and iterative approach on its priority list but you don't have an in-house agile expert, hiring a product management consultant with Scrum experience could be the solution.
Bringing in experts in the short term and training your team on agile methodologies could have a positive impact on your sprint cycles, speed up feature development, and overall increasing user happiness.
In order to shift mindsets, teams need an agile champion to ensure complete adoption. Hiring a product consultant to own that shift can promote iterative approaches not only to development, but also throughout the company, resulting in improved collaboration and quicker delivery.
Your team feels disconnected from your userbase.
If this sounds like your product or team, adding some user research, testing, and expert design thinking into your product design and roadmap could be highly impactful.
Feeling disconnected from your userbase can be a red flag, but this sometimes happens when we're building a product that started with a big lightbulb moment instead of testing assumptions and validating them before building. We get too in the weeds trying to create a product off of an experience or a perceived pain point that we don't do any initial discovery work. If this sounds like your team, then taking the time to step back to research and test those assumptions might be a helpful exercise.
Even if this research is short-term, establishing a continuous discovery process helps inform successful product development, therefore hiring a product management consultant to conduct this while your development team continues to chip away at existing priorities is a win-win.
Need Help Choosing the right solution for you?
As I mentioned at the beginning of this article, bringing on a product management consultant is not always the solution to product problems. Long-term product managers that are connected and passionate about the product they are building is very important and we believe that at TCG.
At the same time, there are major benefits to bringing short-term experts in. Fresh perspective from dedicated problem-solvers can sometimes be invaluable. So, if any of the above situations apply to you or your team, the product experts at Tuck Consulting Group are here to help. Feel free to reach out tori@tuckconsultinggroup.com and we can chat through your product challenge.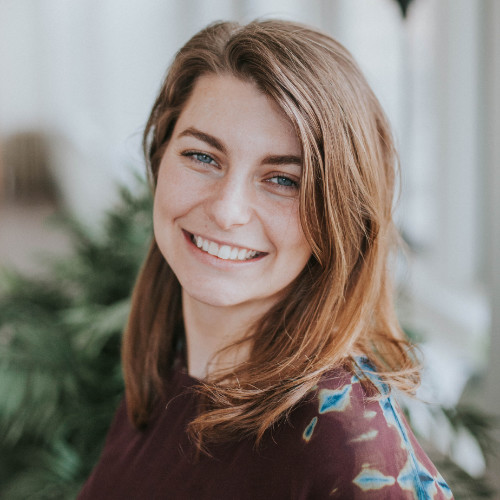 Tori is a product and digital marketing professional who loves making people's lives easier through optimizing processes, validating new ideas, and creating countless impact/effort charts. She currently lives in NYC. When she's not working, you can find her at a concert, practicing the guitar, or on her never-ending quest to find the perfect chocolate croissant.