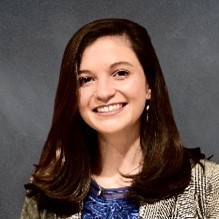 Meet Emily: Our Newest Addition
Emily has a B.S. in Health Management and Policy and is a Prosci® certified Change Management Professional. She currently lives in the Greater Boston Area. When she's not working or fixating on a new skill, you can find her hiking in the White Mountains, doing crossword puzzles, or reading fantasy novels (preferably with coffee and her cat, Bow).
TCG is excited to welcome Emily Carbonara, Senior Project Manager, to our service delivery team. Emily is an experienced project manager passionate about using innovative technology and data insights for social impact and health improvement. Emily thrives when building relationships and leveraging the human connection to navigate complex problems and drive projects. Emily will lead engagements for TCG clients, with focus on IT project, portfolio, and program management support. Her experience running large value projects for both the private and public sector will be key to her success.  
Emily will also manage TCG's corporate social responsibility initiatives, including the Project Management Response Team (PM Response) portfolio, and the diversity, equity, and inclusion (DEI) action plan. For reference, PM Response provides reduced-cost or pro-bono services to assist state and local agencies, non-profits, and small businesses in need that lack funding for project management services. 
Prior to joining TCG, Emily was a project and relationship manager at OptumLabs® in Cambridge, MA, a collaborative research and innovation center with a mission to accelerate healthcare change. In her role, Emily managed high-visibility projects and facilitated partnerships between OptumLabs and some of the most prominent organizations in healthcare. As co-lead of the Social Responsibility Council, she helped found the OptumLabs Young Analytics Program, designed to educate underrepresented high school students on the power of big data and technology in healthcare, health equity, and policy. Before that, Emily was a consultant in the state government health and human services practice at BerryDunn in Portland, ME. Emily supported system re-procurement planning at a state-based marketplace (health benefit exchange), data governance establishment at a state agency of human services, information technology resource evaluation at an office of the state auditor, and more.