Summary: Daniel Escapa, Lead Product Manager for Microsoft Stream, took a group of Microsoft experts through the main features of Microsoft Stream, and how it can be integrated into the various Microsoft 365 Apps. This article highlights five of our favorite features and how they can be rolled out at small businesses.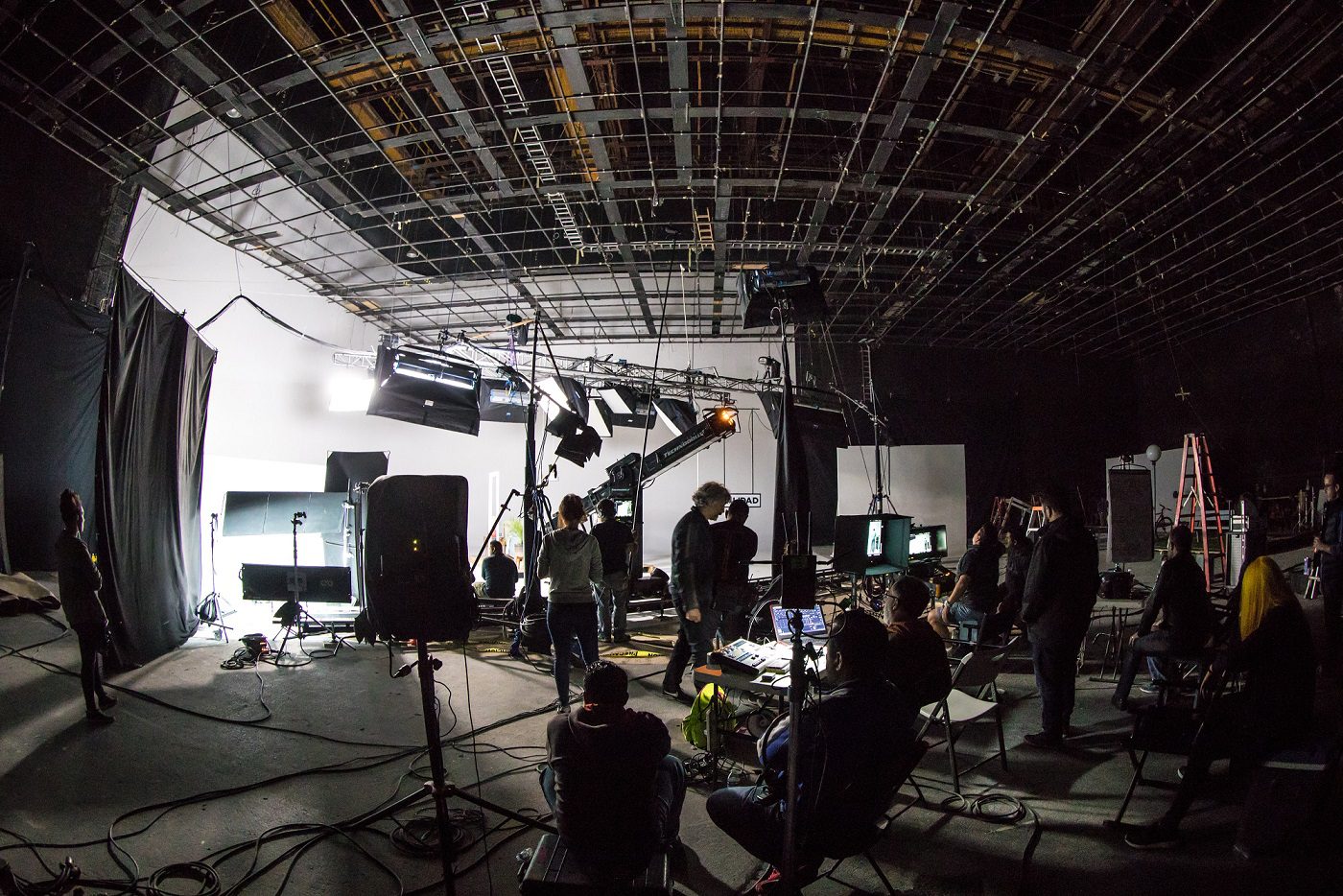 Three of our teammates, Alex Tuck, Andrew Guidarelli, and Pete Walker, flew out to the M365 Conference in Las Vegas last week to meet with other Microsoft partners and learn about the Microsoft product roadmap. Alex decided last minute to hop in the Microsoft Stream session with little expectation and it ended up being the highlight of the entire conference for him. Here are five features covered that could be helpful for those small businesses already paying for M365 licenses with SharePoint and OneDrive Business.
#1: Stream (on SharePoint) is Different (and Better) than Stream (Classic)
While most of us are aware of the change Microsoft made from having a standalone Stream product to having one that was part of the suite of applications included with M365, most of us didn't fully appreciate how much of an impact it's had on the product and its capabilities. 
One of the major benefits to having Stream (on SharePoint) is that all access is managed based on existing SharePoint and OneDrive for Business (ODB) rules. The other major benefit of having Stream videos live on SharePoint/ODB is the videos can be easily shared across all apps within the M365 App ecosystem.
#2: You Can Record a Video Directly in Stream (for SharePoint) and the Feature Set is Rich
If you navigate directly to Stream you can create a recording directly in the browser. Many of us know you can pop open Teams and start a screen or video recording, but going directly into Stream to start a recording gives you a lot more flexibility with how you share your screen, video, and computer sound. You can add filters and white boards to your video in real-time, and after you're done recording, you can trim the video and add open license background music to enhance your video. 
At Tuck, we're planning to use Stream to create learning videos for internal consumption and for our much anticipated ClickUp Small Business Library. We're also really excited about the Clipchamp acquisition that will integrate the video editing tool directly into the M365 suite as well. For now, you can always go to Clipchamp and manually upload your video file to make edits (and they have a generous free version)!
#3: You Probably Know About Transcription But Did You Know You Can Edit It, Download It, and Re-Upload a New Version?
A recently added feature allows for you to view the transcription and edit the language (in case you or someone on your team is a big "umm"-er or "like"-er or if Microsoft auto-transcriber thinks you're talking about "a sock too" instead of "SOC-2"😊).
You can also download the transcript and edit it all at once, then reupload it right into stream. A cool little trick you can do (while you're waiting for Copilot) is to paste the transcript into Google Translate, then reupload the transcript in a second language.
#4: You Can Turn on Noise Suppression, Closed Captioning, and Increase/Decrease Playback Speed After the Fact
Like other video services, you can now turn on closed captioning (which will use the updated transcriptions you made from #3) and speed up or slow down the playback speed. A really cool feature not included on other platforms is the ability to turn on noise suppression while you're listening to the playback. Usually, that noise suppression needs to be turned on in real time. 
#5: You Can Now Share Directly to a Specific Place in a Video and Create Chapters for Easy Navigation
Many of us working in small businesses are looking for ways to create video quickly and point people directly to the important parts of a meeting. There are two ways to do so in Stream.
Create Chapters in the Video: Imagine you have a 45-minute video where you're covering multiple policies in the HR handbook. Now, you can create a chapter to separate different topics the speaker talks on throughout the video. For instance, let's say you have a team member interested in updates to the maternity/paternity policy. You can create a chapter that starts at 25:20 called "Maternity/Paternity Leave" and folks can jump right to it.
Share Directly to a Specific Location: When you go to the "Share" button, you now have the option to share to a specific time. So, let's say you had a client who swore they didn't agree to a particular feature. You can now go to the point in the video where you discussed the feature and share it with the client so they can understand why you agreed to including the feature in this sprint.
As a project management firm, we are constantly finding new ways to work smarter together and share information. Stream has really stepped up its game over the past couple of years and it'll be a key part of our project management toolbox.
If your organization needs a short-term or long-term technical project management partner with Microsoft Suite knowledge, or you need support to identify the best role for your team, Tuck Consulting Group and our team of expert project management professionals can help – book time with us now.
Sign Up For Our Newsletter